The 2022 edition of the summer school, which will take place from August 22 to 26, 2022 at the Centre de Villégiature Jouvence in Orford, will be on the theme: Biodiversity changes and data visualization. The course will take the form of a workshop during which the students, in collaboration with local organizations involved in biodiversity monitoring, will develop a web platform for visualizing biodiversity changes.
By the end of this course, the participants will be able to:
Develop analytical pipelines to quantify biodiversity changes
Create and critique data visualizations
Represent biodiversity data effectively to stakeholders from different sectors
Prerequisite
This course is intended for students and professionals from all sectors. No prior knowledge of data visualization is required, but an intermediate level of knowledge in scientific programming is necessary and access to a recent computer is strongly suggested.
Information and Registration
Visit the official website: https://www.usherbrooke.ca/ecoles-de-pointe/en/2022-biodiversity-modelling
The deadline for registration is July 11, 2022.
Official 3-credit course (at the MSc or PhD level) from the Faculty of Science of the Université de Sherbrooke, or Non-credit continuing education.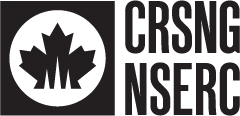 The intensive summer school is supported by Université de Sherbrooke and the NSERC-CREATE Training program in computational biodiversity science and services BIOS2.
Photo (modified): Aaron Burden / Unsplash